Mentor Spotlight: Katie
My mom was chronically ill and unable to work full-time from the time I was around 7 years old. As I grew older her illnesses progressed, and I supported her as a caretaker in many ways. She passed away one week before she and I were scheduled to fly across the country to move me into my college dorm room.
At college, I hid my mom's death from most people, not wanting to "bring down the mood." That worked for a while, but I began to feel like I had to hide a huge part of myself, especially during Parent Weekends and other events that brought families to campus. While I had a very strong support system at home, and some distant cousins who lived around DC, I knew no one at my college. It was an extremely isolating period in my life. I was in and out of counselor's offices and searching for grief groups for people my age, which I never found.
It wasn't until I was asked to "share my life story" in a student organization that I shared my experience with more than a handful of people. Thankfully, they were incredibly supportive and have become some of my best friends since.
To me, mentoring means showing someone that you are there for them, and demonstrating that surviving loss is possible. I think it's also about showing that you can be vulnerable, that it's okay to ask for help, and giving them a safe space to share about the person they lost (if they want to).
Being a mentor has made me more comfortable remembering my mom out loud and keeping her memory alive, which was extremely hard for me until I began working with my mentee. Being there for them, creating a brave space for them, learning about their mom, and sharing with them about mine (when they ask), has also taught me that if they can survive this, I can, too, even more than 10 years later.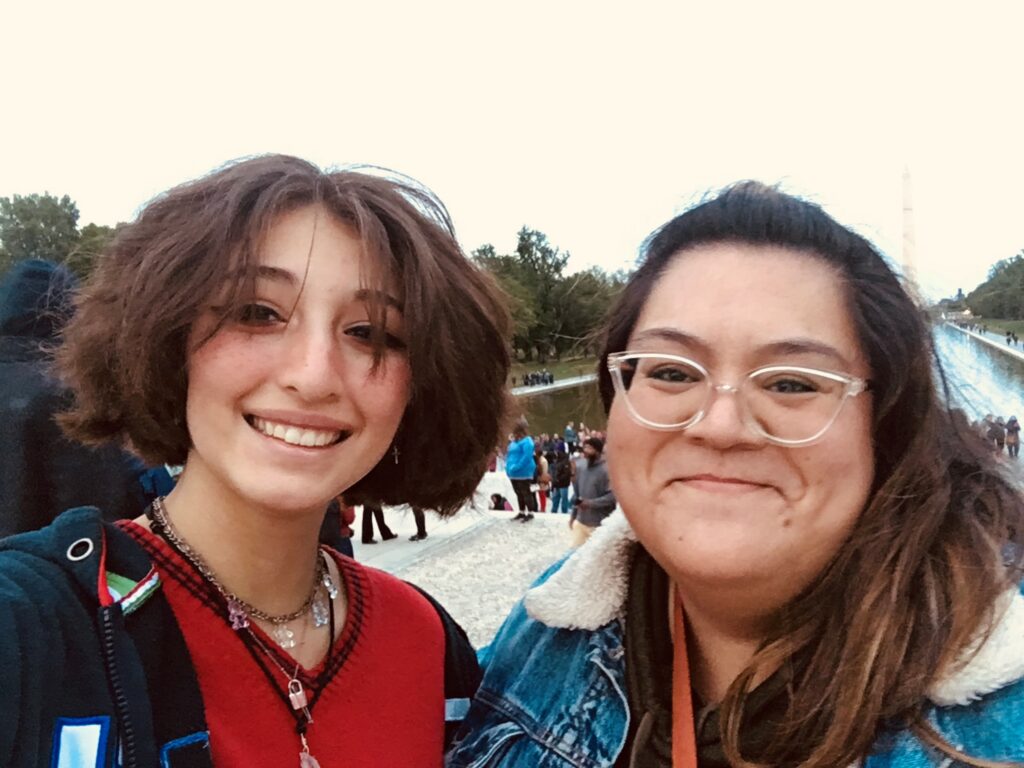 Katie and her mentee, Val