EmpowerHER UK Announces Official Approval of Charity to Support Girls Who Have Experienced Mother Loss
We are so proud to announce that Empower UK was recently approved by The Charity Commission for England & Wales.
Empower UK supports, connects, and empowers girls and young women who have experienced the loss of their mothers through events and a 1-1 mentorship program. The ambition in the UK is to build a community with a network of mentors (over age 25), who can relate to mother loss as we enroll girls and young women up to the age of 24 in our programs. All with the goal of helping the girls realize that "loss is survivable". This mirrors the successful programs run by Empower®, the nonprofit founded by Cara Belvin in 2013 in the United States, which currently supports over 500+ young girls a year.
The first flagship event in the UK is a Mother's Day Retreat taking place on March 19th. The day long retreat will bring the girls together with mentors for a day of creative activities and is now open for people to enroll a girl they feel could benefit from attending.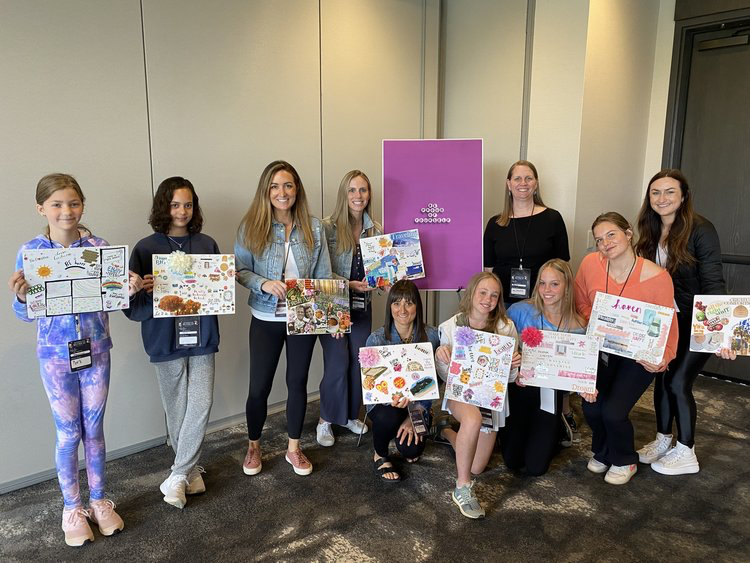 Cara Belvin comments, "Our geographical expansion to the United Kingdom is monumental and has been my dream for many years. I am so grateful to the UK community for embracing us and making this happen! As we grow in the UK, we will expand to become more gender inclusive, just like we did in the Unites States, and I am both excited and humbled by these wonderful developments."
Empower UK has received in-kind legal support from global law firm Ropes and Gray and transformational gifts from TPG Global, LLC to help establish the charity in the UK. We have a governing Board of Trustees, including two British female entrepreneurs who both experienced early mother loss. Management Consultant Siobhan Mears and Business Founder Lucy Horsell will both work with US-based founder Cara Belvin and Empower's US team to continue to grow UK ambassadorship and build awareness across the country.
Siobhan says "25 years ago, my world fell apart and that was the day my mother died when I was 17…and I don't want any girl to go through the isolation and pain that I went through throughout life's milestones. From darkness comes light…I found Empower UK, which is unlike any other charity in the UK, and I'm so excited to be a part of it."
Taken from childbereavementuk.org/death-bereavement-statistics:
A parent of children under 18 dies every 22 minutes in the UK; around 23,600 a year. This equates to around 111 children being bereaved of a parent every day.
1 in 29 5-16 year olds has been bereaved of a parent or sibling – that's a child in every average class.
With the Charity Commission approval now in place the charity will be looking to build their profile and attract mentors and volunteers to help deliver the events and initiatives in 2023. More information about Empower UK available here.